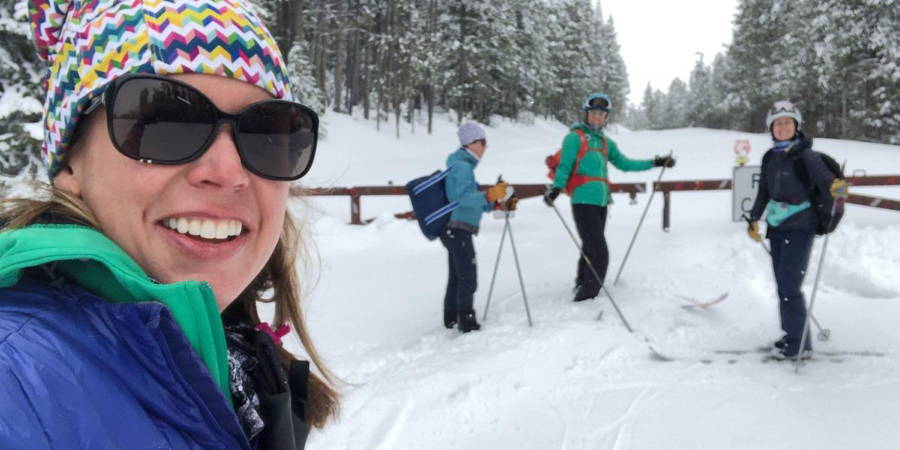 Meet Carolyn, Stephanie, Juniper, & Ali
This amazing foursome met fifteen years ago while settling into new lives in Jackson Hole, Wyoming and have stayed close ever since. Over the years, they have tackled the adventures of motherhood, but in February they faced an unprecedented adventure of a lifetime. What started off as a laid-back girls weekend (think cross-country skiing and plenty of wining n' dining), ended up with the four women stranded in a remote cabin in the midst of a major blizzard in Grant Teton National Park trying to figure out how to get home.  
A few hours in, jokingly, Carolyn said, "we could try to bike or ski back." Before too long, everyone realized that this may very well be their best option. Without any indication of when the roads would reopen, they decided to risk skiing the 14-mile trek back to Jackson in the midst of a wild blizzard. Armed with extra clothes, food, water, and cellphones all stored securely in a Paravel Fold-Up Bag, they went for it.
Seven hours later... a friend picked them up at Taggart Lake Trailhead and took them into town to reunite with their families.
We recently caught up the ladies to hear more about their amazing adventure. Keep reading for more on Carolyn, Stephanie, Juniper, and Ali.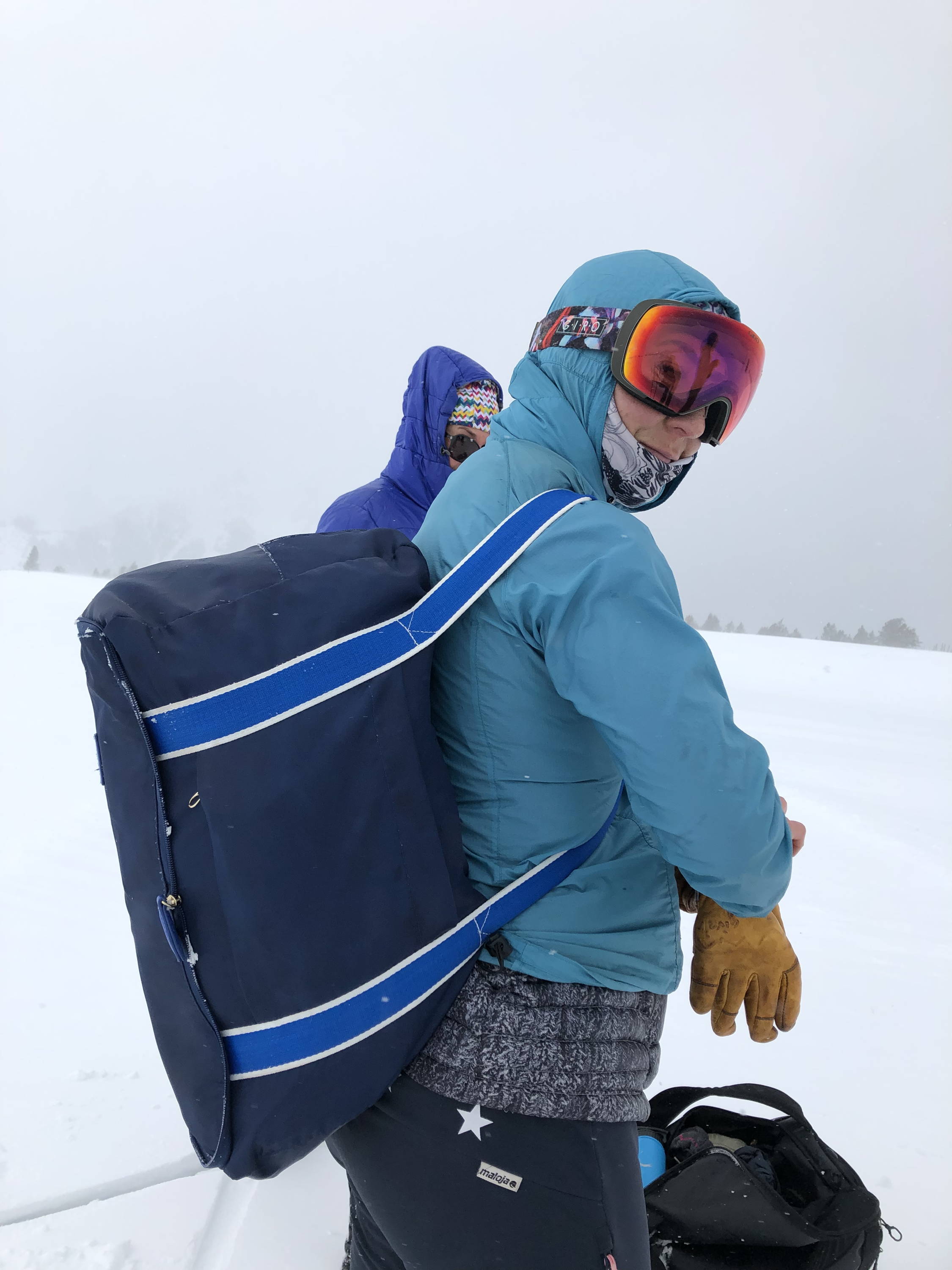 What was the idea for this trip?
A: Re-connecting with lady friends & impromptu dance parties.
C: A short winter escape to snow bike, do some cross country skiing, indulge in looong meals, and have high-quality GF time.
How much did you pack?
A. Just the essentials. I brought extra layers for ski time, but didn't have any emergency kits. My fold-up bag was the only bag I packed!
C: Not very much, thankfully a ski helmet, goggles, and extra mittens.
Ali, how did your fold up bag hold up during this adventure?
A: Amazingly! The material is so lightweight and smooth that I had no idea it was water-resistant. The bag was in pristine shape after the 14 miles of strong wind and snow. Since then, it's truly become my go-to bag for everything. Work, travel, and it even survived a beach trip recently with lots of sand and shells piled in.
Describe your friendship in three words
"Generous. Humorous. Caring."
Would you do it again?
J: It was a fun life experience, and given the option I'd definitely choose the same path home again.
How did you encourage each other to keep going?
A: We took turns breaking trail, giving everyone sufficient recovery time. We also knew the reward at the end of the trail was a warm welcome back and re-connecting with our families.
J: The journey home was definitely long and arduous, but we kept our spirits high and motivated each other as much as we could.
What did you learn from this experience, and how do you plan to pass along those learnings to your children?
A: That you can do ANYTHING that you put your mind to, especially with such a great support team.
J: If I could teach my daughter anything from this experience, it'd be that perseverance is important but so is trusting your life partners and friends, and to remember to surround yourself with people that give you joy.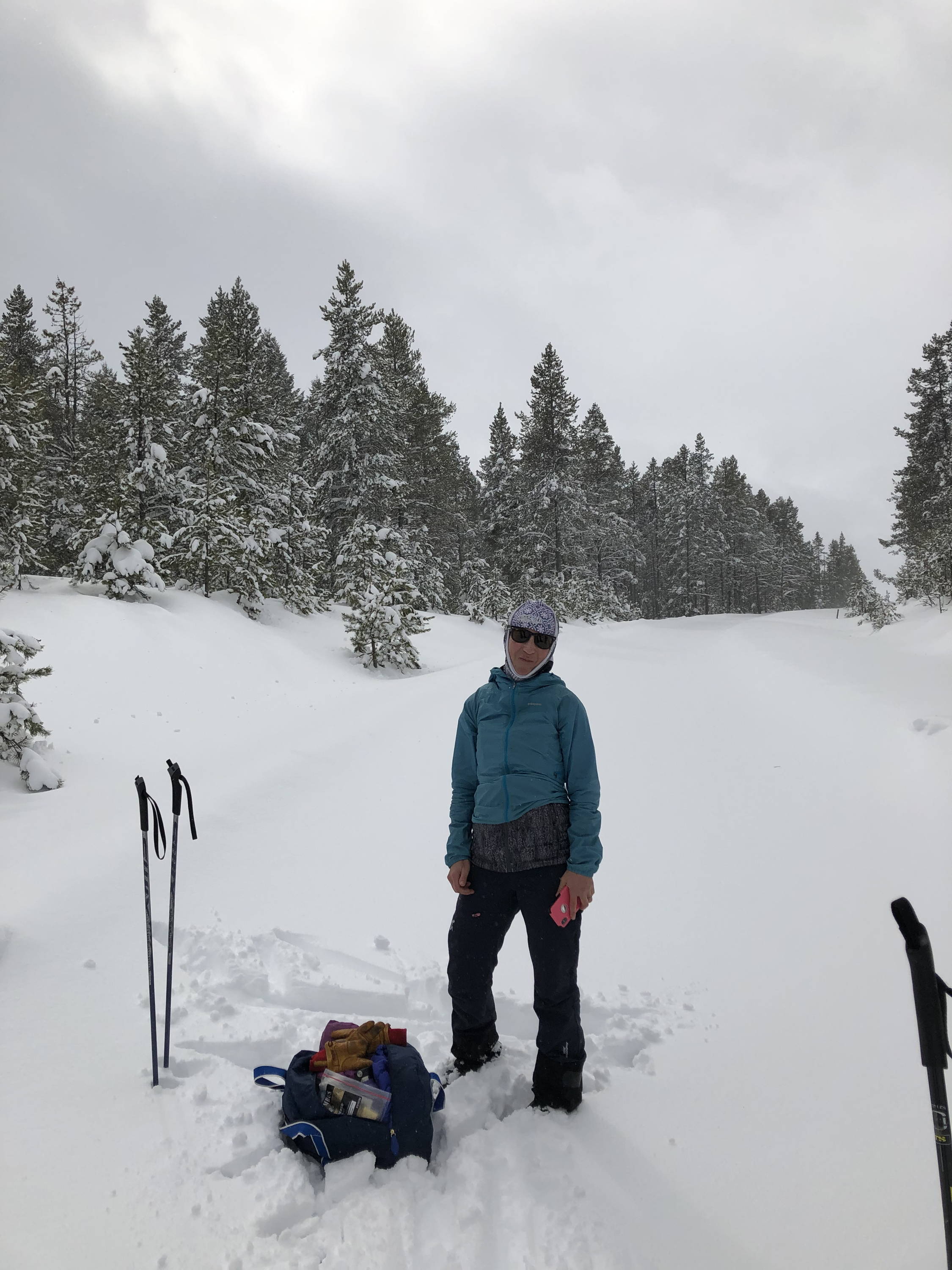 Carolyn, Stephanie, Juniper, and Ali on Being a Mom
What's something you've learned from your mom that you want to pass on to your children?
A: How to be an entrepreneur. She started many successful businesses throughout my childhood, and instilled the value of hard world.
C: The importance of gratitude and a good laugh.
What are the most challenging & rewarding things about being a mother?
A: It never stops. Even when I'm not with my children, I still carry the "mental load" of parenthood and am always thinking of them. The rewarding side of motherhood is getting to experience the magical wonder of the world through their eyes.
C: My challenge is patience, but I'm working on that. Luckily the rewards far outweigh the challenges.
Do you have any Mother's Day traditions in your family?
J: Teton Mountain Lodge! Which we've affectionately named Brunch Me in the Face, because typically moms are taking care of the kids while dads are drinking mimosas.
A: My sweet husband (tries) to let me sleep in. Then I wake up to snuggles with my boys!
C: Brunch and a bike ride (as long as weather cooperates).
Happy Mother's Day from Team Paravel!