---
Get an insider's look into our hand-painting process for monograms, emojis, and custom messages on our canvas and leather Paravel bags. Many companies take the easy route and use printers, but we believe there's something special about an artist's personal brushstroke that is worth the extra effort.
How it happens in the studio, step-by-step:
1. Your initials are hand-drawn on tracing paper graphite, and then transferred to the bag in the perfect position.
2. A matte medium paint is used as a base coat to ensure your initials get the extra pop they deserve.
3. Then, your preferred color in premium enamel paint is applied with lots of patience and practice.
4. Once dry, white paint is added creating a beautiful, three-dimensional drop shadow effect.
5. Your timeless, personalized work of art is ready to turn heads at every stop.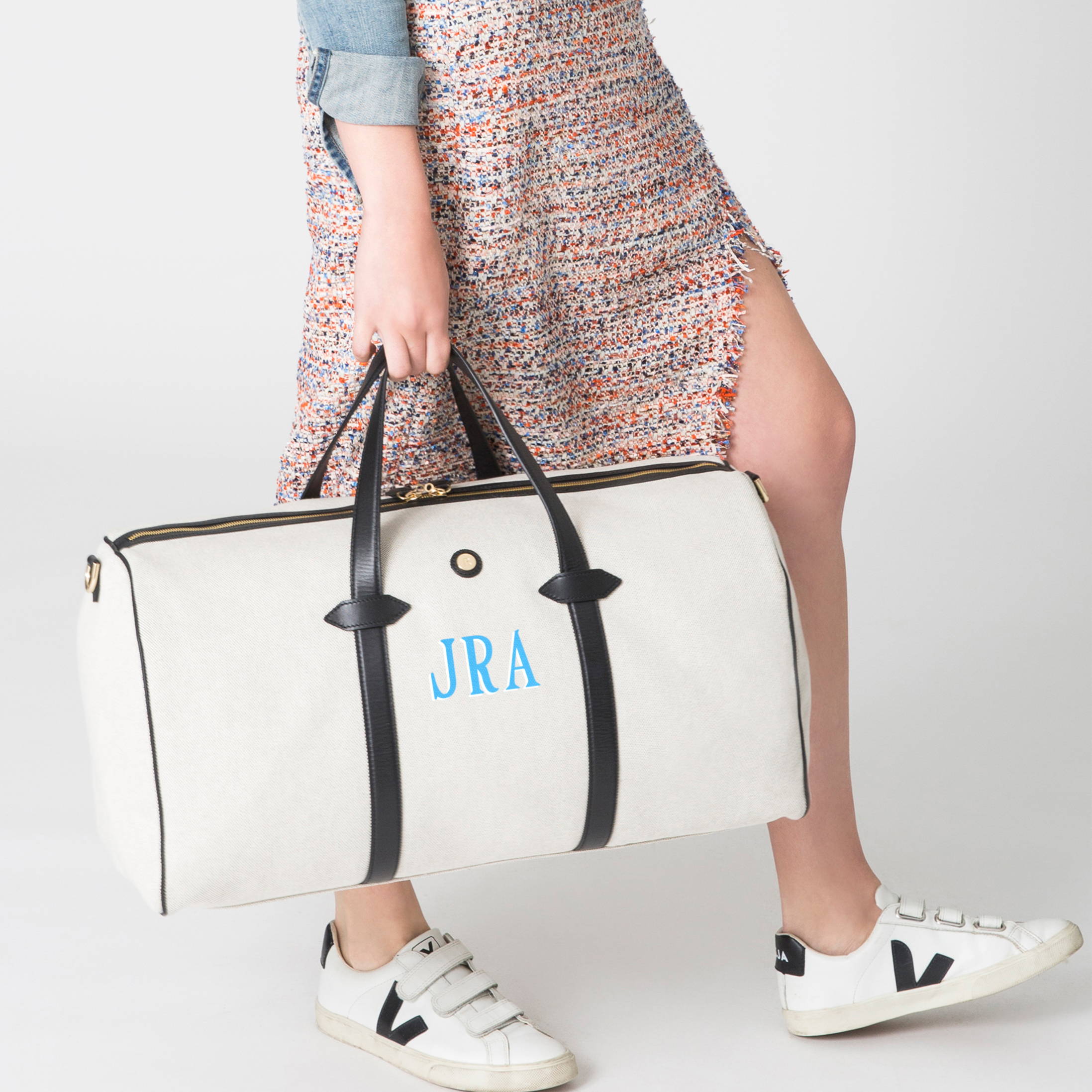 Our Most Monogrammed Bags
The handpainted monogram makes it super special and unique!
— Meredith H.
It's perfect, there's nothing else to say!!
— Sharon N.
Adds a customized look to your bag, and the lettering is the highest quality.
— Barrett C.